Narrative Sleight-of-Hand: The Trick of Writing Multiple POVs
tor.com – Tuesday March 29, 2022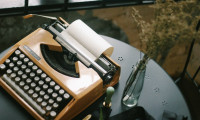 One of the traps I fall into most easily as a writer is the illusion that I know what I'm doing. I have a few novels under my belt, and have seen some success with them. Readers have occasionally marvelled at my artistry, or even proclaimed me wise. I, for one, am all too ready to believe the hype about myself.
That is, until I start writing a book that is too hard for me. Which is every book I write, somehow. I end up with two choices—abandon the hard book and write something easier, or abandon the notion that I have any idea what I'm doing.
I highly recommend the latter. It's humbling, but frees me to look around and find help in unexpected places.
To read the full article on tor.com, click here