Morality clauses: are publishers right to police writers?
theguardian.com – Wednesday June 13, 2018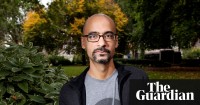 Offensive opinions. Bullying. Sexual misconduct. As the literary world is rocked by scandal US publishers are asking authors to sign contracts with 'morality clauses'. Are they really the answer?
When the American Libraries Association awards its Andrew Carnegie medals in New Orleans later this month, there will be no winner for excellence in non-fiction. Sherman Alexie, the poet and novelist who was due to receive it for a memoir, You Don't Have to Say You Love Me, has declined the award following allegations of sexual harassment.
Last month, the novelist Junot Díaz withdrew from the Sydney writers' festival and from chairing the Pulitzer prize board after being confronted by his own accusers. As the allegations swept through social media, another writer, Mary Karr, joined the fray, tweeting of her distress that her testimony to DT Max, the biographer of her one-time partner David Foster Wallace, about Foster Wallace's abusive behaviour had been marginalised. "Deeply saddened by the allegations against #JunotDiaz & I support every woman brave enough to speak. The violence #DavidFosterWallace inflicted on me as a single mom was ignored by his biographer & @NewYorker as 'alleged' despite my having letters in his hand," she wrote.
To read the full article on theguardian.com, click here
Recent News