Literary agents share the magic ingredients they're looking for in a novel
metro.co.uk – Monday June 20, 2022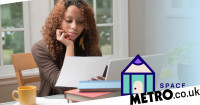 What keeps you hooked when you're reading a novel?
Twists and turns? Great characters? Writing that makes you feel warm and fuzzy inside?
Identifying the things that make a good book can be key when it comes to writing your own fiction. But what are experts in the industry looking for in new fiction writing?
We asked Lizzy Kremer, Jemima Forrester and Maddalena Cavaciuti, all literary agents at David Higham Associates, to share their magic ingredients for fiction.
To read the full article on metro.co.uk, click here