Judith Krantz shared her formula for writing millions-selling 'sex and shopping' novels
thenewdaily.com.au – Monday June 24, 2019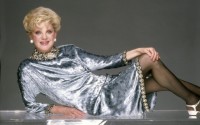 When Princess Daisy author Judith Krantz was writing her steamy million-selling 1970s and '80s blockbusters, one of her iron-clad rules was that at least one character had to lose their virginity.
Another was that nothing was to be held back.
"If you're going to write a good erotic scene, you have to go into details," Krantz, who died of natural causes on June 22 at her Bel Air home at the age of 91, told the Los Angeles Times in 1990.
"I don't believe in thunder and lightning and fireworks exploding. I think people want to know what's happening."
To read the full article on thenewdaily.com.au, click here