Journalism taught me about facts but writing a novel helped me understand truth
theguardian.com – Thursday May 17, 2018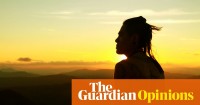 I thought being a reporter could teach me everything there is to know about the difference between fact and fiction. I was wrong.
I always thought I had a handle on truth. Truth lives in facts, in what we know and can measure and prove. But there is truth beyond that, too – truth that lives in the stories we tell each other.
I learned this from Augustine. He was a friend of mine from Nagaland, a forgotten teardrop of unyielding land wedged between Bangladesh and Burma, high in the foothills of the Himalaya.
It is a part of India often neglected by the rest of the country: rent by a decades-old separatist insurgency that has yielded little appreciable liberty, scarred by drug dependency and high rates of HIV, suffering the dislocation and disconnection so many minorities endure in the face of an indifferent majority.
To read the full article on theguardian.com, click here