Jack Kerouac's Guide To Writing Spontaneous Prose
flashbak.com – Sunday January 22, 2023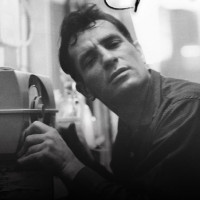 You too can be a writer. In 1962, Jack Kerouac (March 12, 1922–October 21, 1969) , the Beat Generation writer who tamed his fears by writing, assured subscribers to Writer's Digest that "Writers are made, for anybody who isn't illiterate can write". He continued with a word to the wise that "geniuses of the writing art like Melville, Whitman or Thoreau are born."
If Walter Pater (The Renaissance: Studies in Art and Literature, 1870) is right and "all art constantly aspires towards the condition of music", you might be interested in what composer Pyotr Ilyich Tchaikovsky thought of it. In a letter to his benefactress, Nadezhda von Meck on March 17th, 1878 (from The Life & Letters of Pete Ilich Tchaikovsky), he wrote:
There is no doubt that even the greatest musical geniuses have sometimes worked without inspiration. This guest does not always respond to the first invitation. We must always work…

I have learnt to master myself, and I am glad I have not followed in the steps of some of my Russian colleagues, who have no self-confidence and are so impatient that at the least difficulty they are ready to throw up the sponge. This is why, in spite of great gifts, they accomplish so little, and that in an amateur way.
Discipline matters. You can adhere to Kerouac's 39 Rules for Writing Prose – and this from the writer with the musical ear whose rhythmic and spontaneous stories and poems had "no form" because everything comes at you "in piecemeal bombardments, continuously, rat tat tatting the pure pictureless liquid of Mind essence." Putting the fleeting and universal into a book is hard work. So, you can also study Kerouac's Belief and Technique for Writing Modern Prose In 30 Bullet Points.
To read the full article on flashbak.com, click here