Is there a secret to writing a bestselling book?
smh.com.au – Friday May 13, 2022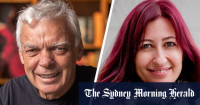 How do I write thee? Let me count the ways … no, there are too many to count. Every writer has made their own journey, and no two are quite alike. So how can you possibly teach anyone how to write, say, a novel?
Despite the difficulties, there have probably never been so many writing courses and guides on offer, and people eager to take them up. Two of the latest books by Australian writers are perfect illustrations of how different writing advice can be. Both are eminently absorbing, encouraging and inspiring for the novice. In other ways, they are poles apart.
To read the full article on smh.com.au, click here