Identity politics is killing fiction
spiked-online.com – Thursday January 27, 2022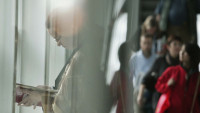 Should authors really feel compelled to write only from their own personal experience as a member of a particular identity group? Or are the current obsessions with authenticity and identity in danger of disfiguring literature completely?
This is not a hypothetical question. For instance, author Sebastian Faulks recently declared that he would stop describing the appearance of female characters. He was responding to criticism from a reader who challenged his 'right [as a man] to write about a woman'.
This growing wariness over the freedom of a writer to imagine his or her way into a character has coincided with the rise of 'autofiction' (short for autobiographical fiction). This genre gathers under its umbrella a flattering range of literary figures, from Sheila Heti and Ben Lerner to Karl Ove Knausgård. It aims to provide a sense of real human experience.
To read the full article on spiked-online.com, click here