I finally landed a 6-figure book deal after 20 years of trying to become an author. Here's how I did it.
businessinsider.com – Wednesday July 19, 2023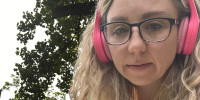 Scoring a book deal is always an accomplishment, but after I dreamed of becoming an author for more than 20 years, selling a nonfiction project for six figures to a Big Five publisher felt both astonishing and hard-earned.
Like a lot of people, I'd always secretly harbored ambitions of becoming a writer, but I didn't start taking my craft seriously until my mid-20s when I invested in a Master of Fine Arts. Even then, writing remained a hobby for another few years.
In 2010, I lost my job in elementary education when an essay I wrote was publicized by the New York Post and the whole world — including my then-employer, the NYC Department of Education — was made aware that I had worked as a stripper and prostitute before becoming a schoolteacher.
I turned a humiliating experience into a flourishing freelance career, and I got serious about my ambitions to become an author.
To read the full article on businessinsider.com, click here