How to Become a Contributor to a Large Publication
inc.com – Sunday July 31, 2022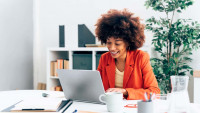 Early on in my professional journey, I'd pitch journalists about stories. When they'd write the story, I instinctively wrote them a thank you email.
100 percent of the time that journalist wrote back thanking me. That was very confusing. Then it hit me. That journalist has a quota. She needs to publish a certain number of articles and if she doesn't, well, that's not good.
So when I pitch her a story, I'm helping her and when she writes the story, she's helping me. The same is true for contributing. The site needs content for them to get traffic. If you provide good content, you are helping them out, and when they publish it, they're helping you.
To read the full article on inc.com, click here