How To Write And Publish An Op-Ed (Even If You Are Not A Writer)
forbes.com – Thursday November 28, 2019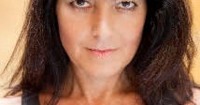 My colleague, New School writing professor Sue Shapiro (The Byline Bible) has taught writing for 25 years. Her students have broken into top publications such as The New York Times, The Washington Post, CNN, Newsday, The LA Times, and more. I spoke with Sue (we first met when as editor of a now defunct publication I assigned her to write a funny piece on Barbie) and asked her to share her best tips on how to write, target and publish a short op-ed for a newspaper or magazine.
EE: Everyone has opinions, so everyone has an op-ed in them. The problem is most don't understand how to write them.
SS: I can't think of anyone who wouldn't benefit from writing a short op-ed piece Many of my students have been published for the first time with op-eds. They have been offered jobs, internships, speaking engagements, and editors and agents have come calling.
Every newspaper is open to short pieces by not only writers but people in every field. Most publications pay between $50 to $500 for a short piece of 350-750 words.
To read the full article on forbes.com, click here
Recent News