How I write: For crime writer Kathy Reichs there are three phases to her routine
stuff.co.nz – Wednesday May 12, 2021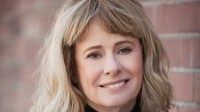 Forensic anthropologist Kathy Reichs has brought her own dramatic work experience to her thrillers. She continues the journey of Temperance Brennan in her latest novel, The Bone Code. Here she shares with The Dominion Post readers some of her thoughts on writing.
What's your writing routine?
My writing process unfolds in three phases. First comes the phase when my mind collects and stashes tidbits. Then I move to the paper phase, making lists, drawing charts, scribbling outlines. I ask myself, what if this, what if that. I consider plot twists, various endings. When all the imagining and weaving and juxtaposing are done, it's on to the computer phase. Bum to the chair, eyes to the screen, fingers to the keyboard. I like to begin early in the morning, wrap up by mid-afternoon. Then I read or do more research.
To read the full article on stuff.co.nz, click here