How I write: Ben Sanders says mornings are a slog but by midday he finds some rhythm
stuff.co.nz – Wednesday January 6, 2021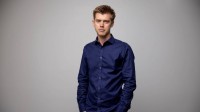 Auckland-based Ben Sanders, author of American Blood and his latest The Devils You Know, shares his writing experiences.
What's your writing routine?
Writing time is nine to five, Wednesday to Friday. I always begin with a walk or some kind of exercise for about an hour. It's like panning for gold in your brain: the stuff usable for fiction gets sifted out from the other leaden junk, and usually by the time I sit down to write I have a couple of little nuggets. Mornings are a slog: all backspace. But by midday I'll find some rhythm.
And where do you write?
We have a home office, heavily fortified against procrastination.
Can you share a piece of good advice you've received about writing?
To read the full article on stuff.co.nz, click here