How I got a publisher - An interview with author, Lorna Elliott
firstwriter.com – Saturday November 28, 2009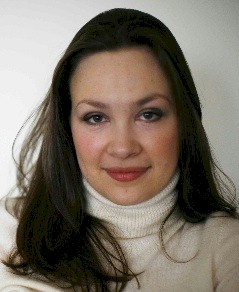 Lorna Elliott recently acquired a publisher using firstwriter.com's database of over 1,200 publishers. We asked her about her writing, and how she found success.
fw: Thank you for taking the time to talk to us, Lorna. What is your book called, and what is it about?
LE: The book is called International Trade and the Successful Intermediary. It's a business book that shows intermediaries how they can trade in commodities using the same rules and procedures used by large corporations worldwide.
fw: What got you started writing the book?
LE: I found my co-author Davide Papa's business FTN Exporting online. I was fascinated by his knowledge and expertise and immediately saw that the material he was producing had potential for publication. I emailed him and told him my views, and offered to collaborate with him on producing a publication for mass market distribution. I think he had been approached by others in the past but as I am a barrister he felt I would be able to provide valuable input into the book writing process.
fw: Once you'd both agreed to write the book, how did you go about putting it together?
LE: Davide and I wrote the book entirely by email. In fact, we've still never met or spoken to one another. It took about twelve months from start to finish. I'd work on a part, send it over to him and then he'd send it back to me for my input. It was like a long game of virtual tennis.

fw: What did you see as the biggest challenges of actually writing the book?

LE: I think there are two elements to writing business books. Firstly, and most importantly you need to have something to say and the expertise to be able to say it. Secondly, it's important to be able to structure and communicate those ideas succinctly and coherently in a way that can be understood by many. I've read a lot of legal textbooks that assume that people already have a working knowledge of the subject matter: Davide and I wanted to ensure that our book was accessible to people who didn't necessarily have any prior experience in international trade or the law.
fw: Was it your first attempt at getting published, or had you written anything before?
LE: I have had short stories and magazine articles published, and am lucky enough to have won several competitions, most recently a Northern Promise Award from New Writing North, which is the literary agency for the North East of England. I'm not yet ready to send the novel I'm working on out to agents, but I'll certainly be using firstwriter.com when I am!
fw: So did firstwriter.com help you find your publisher for your current book?
LE: The fact that this book has been published is purely down to firstwriter.com. Having been a member of firstwriter.com since 2005 I knew that it would be the best way to identify potential publishers. I started with "A", and didn't have to look very far – the second publisher I approached (Ashgate Publishing Limited) agreed to print the book. We were very lucky in that respect – I had envisaged months of rejection letters.
fw: How did you select which publishers to approach?
LE: I only approached publishers who had a track record in publishing similar types of books. I sent the queries out as an exclusive offering consecutively. Unbelievably, we found our publisher on the first day. The first publisher responded to my query within the hour to say that the book wasn't suitable for them, and the second agreed to publish. I'm not saying it didn't take time for them to say "yes", though. They conducted their own research into the subject and held meetings with their marketing department about how best to publicise the book if they did decide to accept it. I think the whole process took about six weeks before they confirmed that they would publish the book.
fw: Wow! That's enough to make any author jealous! What do you think they liked about you? How do you think you're a good match?
LE: We were able to demonstrate that there was: a) an unfilled need for this kind of knowledge b) that the subject matter was totally unique c) that we were qualified to write it. We were pleased to be accepted by Ashgate/Gower Publishing in the United Kingdom because they also have offices worldwide, and the subject matter of the book is inherently international.
fw: What has the publishing process been like?
LE: The publishing process has been quite labour-intensive, and we made significant changes during the editing process. However we accepted all the suggestions the editor made because we knew it would strengthen the book. Funnily enough I think the hardest part was compiling the index– it took me about a week to complete!
fw: What advice would you give to other writers trying to get published?
LE: The market for both fiction and nonfiction is really tough at the moment but my advice would be not to give up. If you really want to write, and have a burning passion to want to do it well, make sure that you're writing something that is commercially viable enough to be picked up by an agent/publisher. I have learned a lot from books about the craft of writing and Carole Blake's book From Pitch To Publication is invaluable for those who are serious about getting their fiction published.
fw: So where do you go from here?
LE: The book comes out on December 3, 2009, so we're sending out our press releases at the moment. As far as other writing is concerned I'm currently working on a legal thriller/courtroom drama.
fw: Best of luck with it, Lorna, and thanks for taking the time to talk to us.
Lorna Elliott is a barrister who writes extensively on legal issues in the United Kingdom and internationally. She is head of the European branch of the Academy of Global Intermediaries, and is currently writing a legal thriller based on her experience of working within the criminal justice system. She lives with her husband in the North East of England.
International Trade and the Successful Intermediary can be purchased directly from the publishers at http://www.gowerpublishing.com – fwn readers can enjoy a 25% discount by entering the promotional code G9CGS25 at the checkout!
To search firstwriter.com's database of over 1,200 publishers, click here
Recent News