How I got a literary agent - An interview with author Rob Riley
firstwriter.com – Saturday August 25, 2007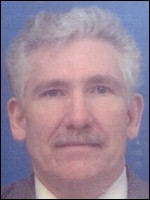 Rob Riley recently acquired an agent using firstwriter.com's database of literary agencies. We asked him about his writing, and how he found success.
fw: Thank you for taking the time to share your story with us, Rob. Tell us a little bit the book you recently placed with a literary agency.
RR: My book is titled Dead Last and is a PI mystery novel, told in first person. The main character, Jack Blanchard, investigates the hit-and-run murder of a wealthy Wall Street investor. The trail leads him from rural Wisconsin to the inner city streets of Milwaukee, and ends in Manhattan.
fw: Where did you get your inspiration from?
RR: I'd been a cop for over thirty years in Milwaukee…22 as a detective…and have a built-in repository for all manner of detective stories. Dead Last is one of many on the block.
fw: That must provide a lot of source material! How did you go about starting to get it all down on paper?
RR: I developed a routine over the years of writing at least three days a week. I always tried for five or six days. If I get 1–2 pages of final copy at each sitting, I'm happy. I almost always get that much. My only tip: force yourself to the typewriter/word processor if you must, and start typing away. Review and correct your previous material to get a jump-start. If you don't, you'll never finish a project.
fw: Is this your first attempt at writing?
RR: Dead Last is actually my fifth novel, none of which have been published. Being insecure about my writing at that time, I didn't send my earlier manuscripts around much. My first three novels were in the horror/supernatural genre. I've been a lifelong fan of scary movies and books, and have studied the "dark arts" (for entertainment only), as well as higher-minded spiritual pursuits. It was fun blending the two when I wrote those books. My fourth book is also a Jack Blanchard PI mystery, actually the first in a series, but I couldn't get an agent for it.
fw: Do you think that the fact that you hadn't had anything published previously was one of the reasons you struggled to find an agent?
RR: I learned that being previously published when trying to get an agent definitely gives you a leg up. But new authors have to be persistent, there's a first time for everything.
fw: Was trying to find a literary agent the first step you took towards trying to get your book published?
RR: I first tried sending my manuscript directly to publishing houses, and was quickly informed that publishers no longer accept material directly from the author.
fw: Yes, that's certainly the case if you're targeting the bigger publishing houses. So once you'd decided that you needed a literary agent, how did you go about finding one?
RR: I read perhaps a dozen books about getting published, and how to get an agent. Nowadays, the quickest, most convenient way of researching the subject is online. I got lists of agents from the internet, which can be found through any of the available search engines. Over time, I sent queries to hundreds of agents listed on the internet. There are very explicit, universal instructions on how to determine which agents are appropriate for representing your work, and how to write query letters. I did a single query letter and sent out hundreds of copies, with sample chapters if requested, and waited for the responses. At least half of the rejections were from agents who said they weren't taking on new clients at that time.
fw: So you received a lot of rejections before finding your agent?
RR: I've received close to 750 rejections from agents and publishing houses, going back to 1995 when I sent out queries on my first novel. At first I was discouraged when rejected, but eventually communicated with enough professionals in the business who explained how difficult it can be to connect with the right agent. I learned to accept it. Almost all of the rejections were extremely kind, saying that I wrote well but my genre was not for them. A small number were curt and dismissive, but I never received even one rude response. If you approach true professionals, you will be treated properly.
fw: So if the free lists on the internet didn't get you anywhere, how did firstwriter.com help you to make the breakthrough?
RR: What's nice about firstwriter.com is that all the research about what type of writing each agency represents is already done. When I got lists of agents from the internet I had to check each agent's website to see if they published my genre, and whether they were accepting new clients. firstwriter.com does that for you, and cuts your time by more than half.
fw: Once you'd started using firstwriter.com, how long did it take you to secure your agent?
RR: It took about three months to get a contract for Dead Last with Lois Bennett. That time period included her receiving and responding to my query and sample chapters, and then requesting a copy of the entire MS. That exchange period was about six weeks. I received Ms Bennett's offer of a contract about six weeks after sending her the MS.
fw: What do you think makes you and your agent a good match?
RR: First, my work was publishable. I'd had enough classes and workshops with qualified people to know that I had something to offer. From there, it was luck and timing. Ms Lois Bennett found my MS well enough written, and thought it had market potential. It's important to know that simply signing with an agent is no guarantee that your book will be published. From my exchanges with Ms Bennett through email, we seem to be a "good match".
fw: What's it like having an agent? Is it all high-powered meetings in New York?!
RR: Having an agent means hurry up and wait. Agents have other clients for whom they are sending out material. It takes months for your work to be packaged, sent off to publishers, reviewed by publishers who then take time to decide whether to give you a contract… if they don't reject your work outright. Meantime, you wait, casually and very patiently check your mail, and maybe say some prayers, if you're into that kind of thing. There are no high-powered meetings in New York, or anywhere else on the planet. If your agent bags a contract, he or she will contact you, and you go from there. (All the while remaining comfortably in your home.)
fw: Do you have any tips for other writers?
RR: Get into writing classes and / or writing workshops and then work, work, work. Be patient, be able to accept criticism, and adjust from there. Read books on writing and getting published. But most important – put your butt in front of a typewriter or word processor, and turn out material.
fw: What are your plans for the future?
RR: My agent emailed me recently to inform me that she'd sent my MS to three publishing houses and she's waiting for their responses. Even if one of them offers to publish my work, it can take well more than a year to complete the process of signing with a publisher and having them actually print copies of your book. Then again, finding a publisher could be a long process. I'm currently writing the third book in my Jack Blanchard PI series.
fwn: Thanks very much for your time, Rob, and best of luck with getting the book published!
To search firstwriter.com's database of over 700 literary agencies yourself, click here
Recent News