Hooray for Hollywood
By G. Miki Hayden
Instructor at Writer's Digest University online and private writing coach
firstwriter.com – Sunday July 28, 2019
The movies didn't spoil my books. They're still on the shelves.—James M. Cain, author of The Postman Rings Twice
One writer told me that she had been advised to hold onto the film rights to the book she's currently making an effort to place. I looked at her blankly. Discussing the sale of film rights to an unsold book is a pretty minuscule—not to say completely irrelevant—consideration. Sell the book first. Moreover, very few books are optioned for film, much less actually turned into one. That said, of course you want to keep whatever rights you are able to, or as large a percentage of them as you can, but never let that be a dealbreaker.
Some writers do say they insist on retaining their film rights, but the more money the arrangement grants you up front, the more ancillary rights the publisher feels entitled to share. This is a negotiating point and one reason why a contract can take so long to finalize. Keep in mind that if the publisher has good contacts in the film industry and has sold well in that area with real results, you may even prefer to have your publisher in on the film sale, rather than trusting to your solo agent to try to make such deals.
People become excited about selling film rights to a book of theirs over which a bit of a buzz has developed, and option sales are certainly a very good thing. Should the sale be for made-for-TV versions, however, even if this means a lot of fun for the authors, they won't necessarily garner a lot of cash. A theatrical film, of course, can be much more lucrative.
Sometimes production companies are on the lookout for coming novels, and they scout. Maybe word of mouth on a project is particularly strong despite the agent having just begin to send the book proposal out to publishers. The agent then will ask the in-house or contract (freelance) film agent (or will quickly locate one) to start on marketing the movie rights. Movie rights can sell on the proposal alone—as can a book.
When you sign a contract with the publisher, one of the clauses will mention the percentages in subsidiary rights, including film rights, each party is entitled to. The author can retain film rights completely or can split those with the publisher at any percentage—though generally the author will get at least 50 percent of any film money paid. This is all part of the overall book deal negotiation.
Interest from a specific producer/director/or star will hurry the project along, naturally, but then an agreement has to be pinned down. If the deal initiates on a book proposal alone, the book itself has to be written, although surely by then, with word of the option, the book will have a publisher. Finalizing the film contract may take quite a while.
Eventually, the film appears and the book, in reprint, goes back into the stores with the actors on the cover. Yippee, more money for the author is on its way. Of course the author isn't generally invited to write the screenplay and probably has no approval rights over anything to do with the film, including casting. All the author—or you—can do is deposit the checks.
Because the studio doesn't want a movie with the same characters coming out from another production company, you will generally have to sign over exclusive rights to the characters. If the contract is a reasonable and careful one, however, another movie can't be made with the same characters without your approval and payment to you. Character rights can also mean merchandise, a TV series, video games, and whatever else, should the movie be a wild success.
Although film producers don't really often know about books just being pitched, they do look at advanced reading copies (ARCs) sent by the larger publishers, or they might read various book industry news outlets and ask for ARCs of a book that rings a bell for them. So to get your book into a producer's hands, you don't have to sign with a Hollywood agent first.
The recommendation against an author parleying directly with a film producer is pretty emphatic. If you don't have a book agent who will contact a film agent when a deal is genuinely on the table, then you will need to find a film agent yourself. Not all the producers out there are people you will want to deal with and not all contracts are ones you'll want to sign.
A film agent, also, will contact other producers and seek out other bids on the project.
Negotiations for movie rights can be quite involved and can take as long as a year, with a resulting contract almost as lengthy as the script will be—well, dozens of pages, anyway. And as for payment, in one case, an optioned author didn't receive the money for the rights until the option itself had already expired. And no, the option wasn't renewed, and the film was never made. That's simply show business—or even life.
The average offered for an option might be about a thousand dollars per month of reservation, or it could be a mere token payment of a dollar or five from a small producer. The pay for additional option periods after the initial six, twelve, or eighteen months may be much higher. The amount handed over depends not only on how big the production company is but how sure the producers are that they can raise the production capital.
If the production company can interest a network in the project—and networks are not just ABC, CBS, NBC, etc., but all the cable networks and such, too—the network will put up money to pay for a pilot. Then if they like the pilot, they will order a certain number of episodes. If it's a hit they order more episodes.
Unless you know a producer dying to invest cash into your project, sitting and waiting is what you do. Or unless you've pitched to producers in the past and have that connection, at which point you might phone and let them know your characters have been optioned, and a script is in development for the pilot (if that's what's being done at the moment).

Foreign and Other Rights
The itemization of rights will be found in your contract, and how much you retain depends on a bit of give and take in regard to the whole package that the deal represents.
I heard the story of a woman who sold merchandising rights to her characters to a toy company for a pittance. Thereafter, she tried to sell movie rights to a film company for her young adult book, but no one would bite. The film companies wouldn't do the deal without obtaining merchandising rights for tee shirts, lunch boxes and so on, which were already sold.
Speaking of tee shirts, be aware that you can't reproduce your book cover on a tee shirt for sale to fans who visit your website. The publisher owns the cover, after all. Of course, someone else will probably own the cover art itself, such as the artist who painted the picture or the photographer.
What often happens is that the publisher takes rights here and there but may not pursue sale of them with much energy. You can request (through your agent) a listing of the submissions on the foreign rights, say, if those are the rights you want to sell. If the publisher isn't trying to sell foreign rights on the book, you can request an early reversion of rights and will probably succeed since they know you know they haven't done anything to sell those rights.
Now what? Your agent may have reps in other countries who visit and know the publishers there. If your agent isn't into this or doesn't have foreign reps, you yourself may be able to reach out. With my first book, I met a Japanese woman at a party and gave her copies of my book since she was said to have good publishing contacts in her home country. A couple of months later, I was contacted by a U.S. "scout" concerning the book, which I then sold to a top publisher in Japan. That came about by way of my contact. Later on, I sent the book to Frankfurt with a rep for a small fee and sold rights for this same book to a couple of other countries—not for much money, mind you.
U.S. book scouts do work for overseas publishers. They scan the reviews and so on and then present possible books to their clients for acquisition.
About the Author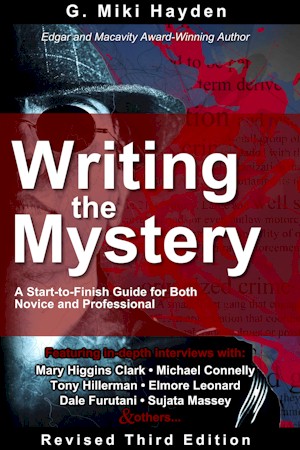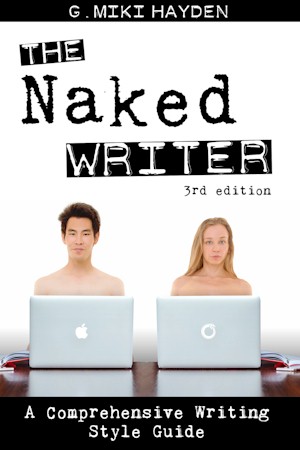 G. Miki Hayden is the author of the comprehensive writing style guide, The Naked Writer, and the award-winning guide for mystery writers, Writing the Mystery: A Start-to-Finish Guide for Both Novice and Professional, both of which are available now from JP&A Dyson.
"Whatever your habitual errors are, punctuation, writing style, or even not understanding what the agents/editors are looking for, if you'd like to correct your flaws, take a class with me at Writer's Digest: https://www.writersonlineworkshops.com/. Or for some less-expensive guidance, you might want to download The Naked Writer for your Kindle at Amazon. Yes, I work with clients privately. Find me on Facebook."
G. Miki Hayden always has a new class starting at Writer's Digest. The feedback she gives is personal, thorough, and actionable.
https://www.facebook.com/GMikiH1/