Guide on submitting a manuscript
artshub.com.au – Monday September 19, 2022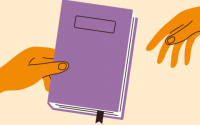 Dear Emerging Creative,
This is one for the novice authors – because no one tells you how to do some of this stuff.
Submitting a manuscript to a publisher or magazine editor – whether it be short fiction, a non-fiction essay, or a novel – is a bit like writing a job application.
Celebrated New Zealand novelist Catherine Chidgey had this sage and pithy wisdom to offer: 'Make sure your work is typo-free – consider asking someone to proof it for you – and keep your cover letter brief.
'How is your book similar to other successful books? How does it achieve something new?
'Under no circumstances include emojis.'
The final sentence goes for most things in life.
To read the full article on artshub.com.au, click here