Everything You Need to Know About Writing a Book, From a First (and Last) Time Author
inc.com – Monday December 6, 2021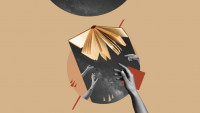 Hi, I'm Jay Steinfeld, and I'm a first-time author. I'm also announcing my retirement from writing books.
I'll explain the retirement in a bit.
But let's start with the juicy stuff, first.
I built the world's #1 online window coverings retailer in the world, Blinds.com. The bootstrapped business took me almost 20 years from founding to being acquired by Home Depot in 2014.
Three years later, in 2017, I started writing Lead from the Core:The 4 Principles for Profit and Prosperity, and it launched on November 30th, 2021. A good four years later.
I wrote it because, when I finally stepped away from my company, I wanted to help my current and future employees understand what got us to where we were and what will get us into the future.
As I did with my book, I want to share what I learned from writing and marketing a book.
To read the full article on inc.com, click here