Diversity 'box-ticking' could cost us the next John Grisham, says top publisher
telegraph.co.uk – Saturday January 21, 2023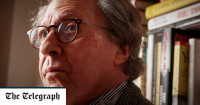 Diversity "box-ticking" could mean the next John Grisham or Dan Brown is lost, a leading publisher has warned.
Stephen Rubin, who has published more than 4,000 books, including 23 of Grisham's novels and Brown's The Da Vinci Code, told The Telegraph that an "almost bizarre reliance on diversity and inclusion" threatens the future of books.
Mr Rubin, a consulting publisher for Simon & Schuster, who has been in the industry for four decades, said that writers are having "potentially wonderful books" rejected because of a preoccupation with being politically correct.
"The almost knee-jerk response to diversity and inclusion has ultimately – and ironically – made publishers less diverse," he said.
"If you're publishing mostly books by people of colour and people who are gay, then where's the diversity?
To read the full article on telegraph.co.uk, click here