Creative writing – how to begin
argyllshireadvertiser.co.uk – Friday July 31, 2020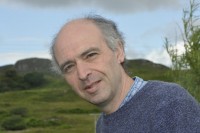 For me, there are two essential ingredients when it comes to setting out as a creative writer: time and space. By creative writing I mean poetry, short stories, novels and children's writing: everything involving the use of the imagination.
When someone claims they don't have time to write, I don't believe them as it's a question of making time.
PD James started writing when nursing a dying husband: he needed care all through the day. There was a part of the night when finally he went to sleep and she had the chance to put pen to paper, so that was what she did. If we are serious about wanting to write, we will make time.
To read the full article on argyllshireadvertiser.co.uk, click here