Creating and Running a Profitable Online Magazine, Part I
bollyinside.com – Thursday July 15, 2021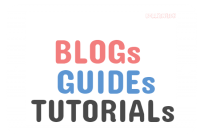 Digital text is the future of Internet media. We are ushering in a new era with technological advancements. Today's physical magazines may disappear in the next 5 to 10 years. Magazines are moving online in rapid succession.
It's hard to imagine a world where all of our information is stored digitally, yet as we get closer the smaller pieces start to snap into place. The idea of ​​recycling and saving green is getting stronger every day, which is why an online magazine makes perfect sense.
In this two-part series, we'll go over some of the best things you can do to launch your own online magazine. In this first section, we will discuss the fundamentals of manifesting a creative idea and how to tackle the basic building blocks for digital content. Part II will focus on some of the more important responsibilities of magazine startup. This includes writing consistent articles, marketing, and expanding your skill set into broader management.
It's going to take some time and a lot of sweat and blood. The end result after months of mental work will pay off in inconceivable ways to describe.
To read the full article on bollyinside.com, click here
Recent News