Chris Hammer: 'I am a serial killer. I kill my darlings left, right and centre'
theguardian.com – Sunday September 29, 2019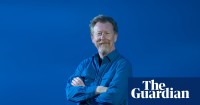 Chris Hammer's career as a political advisor was meteoric and very, very short.
Three weeks after he started a job with Labor MP Stephen Jones, he got "this fantastic book deal". "I was laughing and crying, it was just unbelievable," he says.
That was a Friday. On the Monday, he resigned. "Stephen was most gracious about it all."
Shortly after that, the international and television rights to Scrublands, Hammer's debut novel, were sold. Overnight he had became that rare, elusive thing: a writer who could make a decent living from fiction. Yet even now he has difficulty calling himself an author. "It is even more difficult to say I am a novelist," he tells Guardian Australia.
To read the full article on theguardian.com, click here