Calling time on comps
thebookseller.com – Saturday May 29, 2021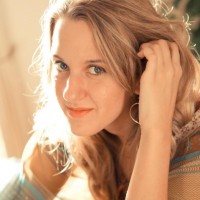 It goes without saying that when agents, editors, publicists, marketeers and sales people have a book to get in the hands of readers, they use every means they can to ensure it is published well.
Unfortunately, to "publish well" has increasingly become a hopelessly standardized process, one in which every actor involved in the publishing process, according to the size of their respective companies, has to tick certain boxes in order to avoid savage retaliations from their fellow agents, editors, publicists, marketeers and sales people.
One of these boxes, which a Bookseller article pointed out this week, comes labelled "comparative titles", i.e. those already-successful published titles to which a new book is compared when being pitched.
I am not sure when the habit of using comp titles became such a thing, nor why. I like to imagine that it started when an editor went to pitch a very quirky book to their publisher, and their publisher did not have time to read it so they asked the editor what it was like, and the editor said: "it is unlike anything that has been done before". And the publisher said: "Let's leave it, then. If no one has done it before, there is surely a reason why". So from then on the editor learnt how to compare their picks to successful things which had been published in the past.
To read the full article on thebookseller.com, click here