Best-selling author Harriet Evans reveals her technique for penning hit novels
womanandhome.com – Thursday April 11, 2019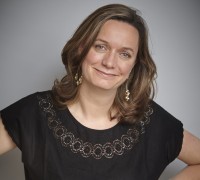 We ask Harriet Evans about her journey to becoming a best-selling author, find out why she proudly displays Golden Girls DVDs, and reveal tantalising details about her latest book...
Harriet Evans is no newbie to the world of writing. In fact, she's written a whopping 12 books over the course of her career.
Writing it seems is in her blood. Her father was formally an editor at Hodder, the publishing house behind some of the most successful and prolific writers, such as Jodie Picoult and John Grisham.
To read the full article on womanandhome.com, click here