At the start of this year, I could barely sell my writing. These 10 online classes, books, and podcasts helped me get published in The New York Times and land 2 literary agents.
businessinsider.com – Thursday December 10, 2020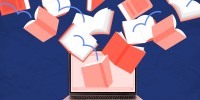 At the beginning of 2020, I was half a year out of college and already burned out. I was rejected from dozens of writing jobs, barely published anywhere, and unclear as to what editors were looking for. As a first-generation immigrant, I wasn't sure I could navigate the hurdles of the American publishing world, and I wondered whether writing was a viable career choice at all.
10 months later, I've written for major news outlets including The New York Times and The Washington Post, and have even been signed on to write a book with two literary agencies: Folio in the US and Peony in the UK and Asia.
To read the full article on businessinsider.com, click here