7 Habits Of Successful Writers That You Should Copy Immediately
studybreaks.com – Sunday January 20, 2019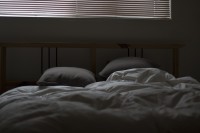 Most writers want to become well-known and make a living by writing, but you've probably heard it only happens to some people. Putting in the blood and sweat through a pen (or keyboard) will only get them so far, which can be discouraging. However, the hard work can pay off if writers continue to push themselves by practicing, aka writing, daily.
Do you ever wonder how your favorite author or poet became so popular? As a writer, you might want to be like them one day, which isn't an uncommon thought. Of course, it won't happen overnight, and it'll require a lot of effort, but every writer has a chance to become just like J.K. Rowling or James Patterson. As some people laugh at your optimism to become a successful writer, you'll have feelings of hopelessness, but the doubt of others can become your biggest motivator.
With these seven tips, you'll be a few steps closer to being like the writer you admire.
To read the full article on studybreaks.com, click here