7 Essential Ingredients to Writing a Successful Holiday Movie
huffingtonpost.com – Thursday November 26, 2015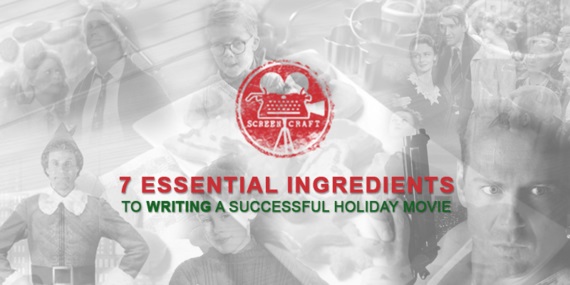 The Holiday movie genre is one of the most consistent box office earners in the history of the film industry. Since 1960, Holiday movies have earned well over two billion dollars (not adjusted for inflation).
What's even more interesting is the phenomenon that we see each and every year. Television networks play those movies endlessly from Thanksgiving through the New Year. Classics like It's a Wonderful Life and A Christmas Story often have 24-hour runs. The more contemporary classics continue to grow in stature with the likes Christmas Vacation, Elf, The Santa Clause movies, Home Alone, Scrooged, and many more.
The Hallmark and Lifetime Channels have made a successful ratings business out of producing original Christmas-themed telemovies.
Audiences, each and every year, and even for those that don't celebrate the Christmas holiday, sit down with their friends and family to watch movies they've seen over and over and over again.
So what is it about these movies that make people come back for more?
To read the full article on huffingtonpost.com, click here