5 Creative Cures for Writer's Block
psychcentral.com – Saturday July 30, 2022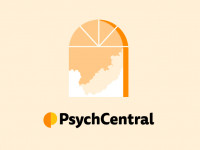 It's stressful when the words don't come, when you're sitting at your desk staring at the blinking cursor or the barren page. Minutes feel like hours. Hours feel like days.
Deadlines loom, and you're still stuck and staring. A kind of dread begins building in your stomach and travels to your throat, and then peaks between your temples. It's reminiscent of firecrackers exploding.
"Writer's block, or any creative block, is really about fear," according to Miranda Hersey, a writer, editor and creativity coach. The fear of not knowing where to start or we're headed. The fear that we're not good enough.
Blocks are tough. They can feel big and intimidating and impossible. But where there's a block, there's also a way out. Here are five ways to break through writer's block.
To read the full article on psychcentral.com, click here