'I have to put my phone in the wardrobe': how do authors deal with social media?
theguardian.com – Monday September 16, 2019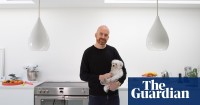 Zadie Smith "can't stand the phones". Nick Laird pointedly owns a phone that's not smart. Brett Easton Ellis despises Instagram as "that fake place" while Jonathan Coe has said he finds being on Twitter "a bit like writing in a virtual cafe". Mark Haddon announced a retreat from Twitter when The Porpoise was published because of "a growing sense that it was detrimentally affecting the way I both looked at and thought about the world around me", but has posted every week since. Ayòbámi Adébáyò, author of Stay With Me, keeps two mobile phones, and when she writes, she hides the one with all the apps in the wardrobe. Authors can have an uneasy time with social media; "always twitching the sleeve with its wants and needs", as Robert Macfarlane puts it (at which point, he says, he shuts it down for a few hours). So how do writers manage – or deploy – the distractions?
To read the full article on theguardian.com, click here