'I Don't Believe In Writer's Block': Scott Alexander Hess On Writing Fiction
news.stlpublicradio.org – Thursday July 29, 2021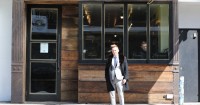 Ten years ago, Scott Alexander Hess published his first novel — and in the decade since, he's published six more, if you count his two new novellas just out from Rebel Satori Press. That's on top of a busy schedule as a fiction writing instructor at Gotham Writers Workshop and work as a consultant helping others with novels of their own.
The key, he said, is to write. Even when it doesn't seem very good. That's one reason he says flatly, "I don't believe in writer's block."
The St. Louis native explained his philosophy on Wednesday's St. Louis on the Air.
To read the full article on news.stlpublicradio.org, click here