'Bad art friend': should fiction writers ever lift stories from other people's lives?
theguardian.com – Wednesday October 6, 2021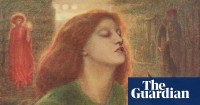 Great writers have always been inspired by friends and lovers, but a viral article has revived the moral arguments around muses. In the age of the internet, does using someone else's story feel like a violation?
To read the full article on theguardian.com, click here