'American Dirt' was supposed to be a publishing triumph. What went wrong?
latimes.com – Sunday January 26, 2020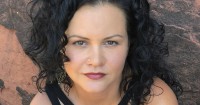 It was poised to be a blockbuster long before copies arrived in bookstores last week: a thrilling contemporary migration story following a mother and her son, desperate to cross Mexico and reach the United States.
Its publisher, Flatiron Books, an imprint of Macmillan, paid a seven-figure advance after outbidding several competitors for the novel. It snagged a coveted selection in Oprah's Book Club and had been shipped to key celebrity influencers, including Stephen King, Sandra Cisneros and Salma Hayek. A reported first run of 500,000 copies was printed. The film rights were sold.
But by week's end, the novel "American Dirt" had garnered attention that its boosters likely didn't expect: angry charges of cultural appropriation, stereotyping, insensitivity, and even racism against author Jeanine Cummins, who herself said in the book's author's note, "I was worried that, as a nonmigrant and non-Mexican, I had no business writing a book set almost entirely in Mexico, set entirely among migrants."
Despite the backing of towering figures in American media, Cummins' page-turning portrayal of a mother on the run is now at the center of the first bonafide literary controversy of the year, and is forcing a hard reflection on the state of Latinos in a cultural field that remains overwhelmingly white.
To read the full article on latimes.com, click here